About our Services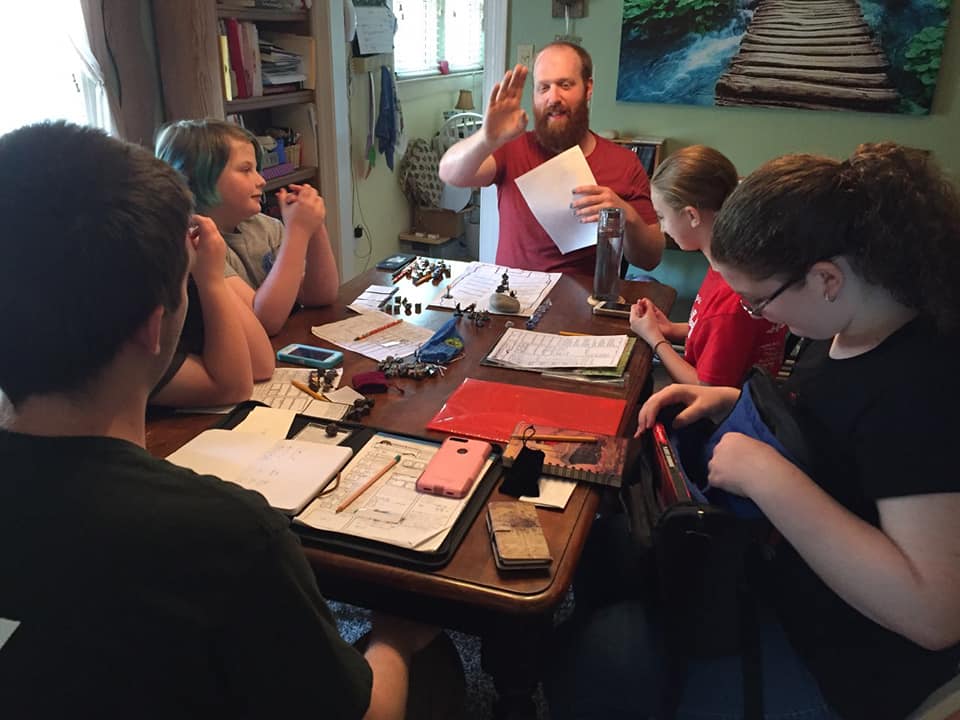 Our events are flexible, from one-session parties to long-running campaigns.
We're located in Blackwood NJ, and will travel up to an hour for any of our events (farther for some – reach out to us for more information)
Our events are appropriate and exciting for ages 6 to 96! (but if you're an enthusiastic 97 year old, don't let us stop you!)
Start a Game!
D&D for Hire is committed to bringing you a quality gaming experience at a reasonable price – regardless of your needs! Check out our options below, and give us a call or an E-mail to book your event today.
Campaigns
The perfect option for friends looking for a fun new hobby, or parents looking for the perfect extracurricular activity for their kids. Campaigns are long-form D&D, in which the players will create characters that will help build and shape the story and the world around them. Campaigns run every week, or every other week (based on player availability). A campaign can last as little as a few months, or as long as a few years! If you're interested in starting your own campaign, know that these can be quite flexible, and all details can be discussed and adjusted before the games begin. All campaigns are pay per session, sessions can be skipped as needed, and the first session comes with a complimentary hour where the players will learn the rules, and create their characters from scratch! This is our most popular option, and we can't recommend it highly enough both for affordability and overall experience.
Pricing: Standard Session (2 hours), $20 per player.
Parties & Events
Looking for a one time game, for children or adults? A birthday party, a team building event, a game night with friends? Or maybe you just want to try D&D out before committing to a campaign? This option is pay by the hour, and a blast at any time. Each session will include 30 minutes FREE, which will be spent teaching the game to those who don't know it, and selecting characters to utilize for the game.
Pricing: 2-5 players, $40/hour. 6-8 players, $60/hour. For groups larger than 8, please contact us for special and discounted rates!
Book Now!